Preparing for the core surgical interview can be nerve-wracking, but it is achievable with the right amount of practice. The earlier you start practising the interview questions, the better. It is crucial that you begin your preparations early on to build your portfolio sooner, as well as practising the relevant clinical and leadership scenarios.

If you have recently graduated from medical school, you will have to undergo the Foundation Year 1 (FY1) – the first year of a two-year programme. It allows you to put into practice all the things you have learned while you were studying for your medical education. During this time, it's a good idea to maximise your portfolio by setting realistic goals for yourself.

Here at Core Surgery Interview, we list some of the important goals you can aim for to achieve for your FY1 year if you're interested in a career in surgery:
• Two surgical courses or more
• MRCS Part A
• Designing, leading, and implementing a surgically-themed QI project
• One oral or poster presentation
• Organising a teaching programme
• Building up surgical logbook by assisting in the theatre as much as possible
• Becoming a member of the RCS
Aside from achieving the tasks on the list above, you may also set extra goals. For instance, you can publish a paper; it could be a research article, a quality improvement project, or a case report. You could also try getting a surgical or medical prize by entering audits, QI projects, or essay competitions.
Foundation Year 2 (FY2) is the second year of the programme. To qualify for a speciality training post in the United Kingdom, you must have 12 months of clinical experience after your internship. This is required for those who want to pursue ST1 or CT1 jobs.
During your FY2, we recommend that you start focusing on your physical portfolio, as this comes in handy for core surgery interviews. You may collect evidence from teaching, courses, or clinical activities – these can be entered into a professional and practical folder. The sooner you start doing this, the better, so it's a good idea to start completing this several months before the interviews take place.
You may have six months or less before the interviews, so you should also prepare by planning a strategy.
There are many ways to increase your chances of getting selected. Here at Core Surgery Interview, we can provide you with reliable study resources that can help you on your path to becoming a fully-fledged surgeon.
One of the most reliable resources is our Core Surgical Interview Question Bank and CV analysis. This includes interactive questions relevant to core surgery, with more than 350 CST interview questions that cover client and management stations as well as your portfolio, and more. These questions are accompanied by evidence-based explanations, making them easier to understand.
Our online questions bank comes with an advanced question tracker, so you won't have difficulties finding the questions you need to revise. Moreover, it has a clean and easy-to-use dashboard navigation area, which makes it hassle-free for users to organise the questions.
We also recommend registering for our CST interview course. This will give you access to mock interview stations, at which you need to answer while under pressure, unique scenarios covering almost all topics and themes in the core surgery interview, key papers and syllabuses to prepare, and more.
You may also receive personalised feedback from peers, current CTs, and SpRs, which will tell you the areas in which you need to improve. You will also have an advantage over other applicants, because you will receive tips from candidates who passed last year's core surgery interview.
If you enjoy reading more than using an app, then to prepare for your core surgery interview, you can also order our Core Surgery Interview Book. Just like our courses, you will also find detailed questions and interview scenarios, as well as comprehensive answers and tips from high-scoring candidates.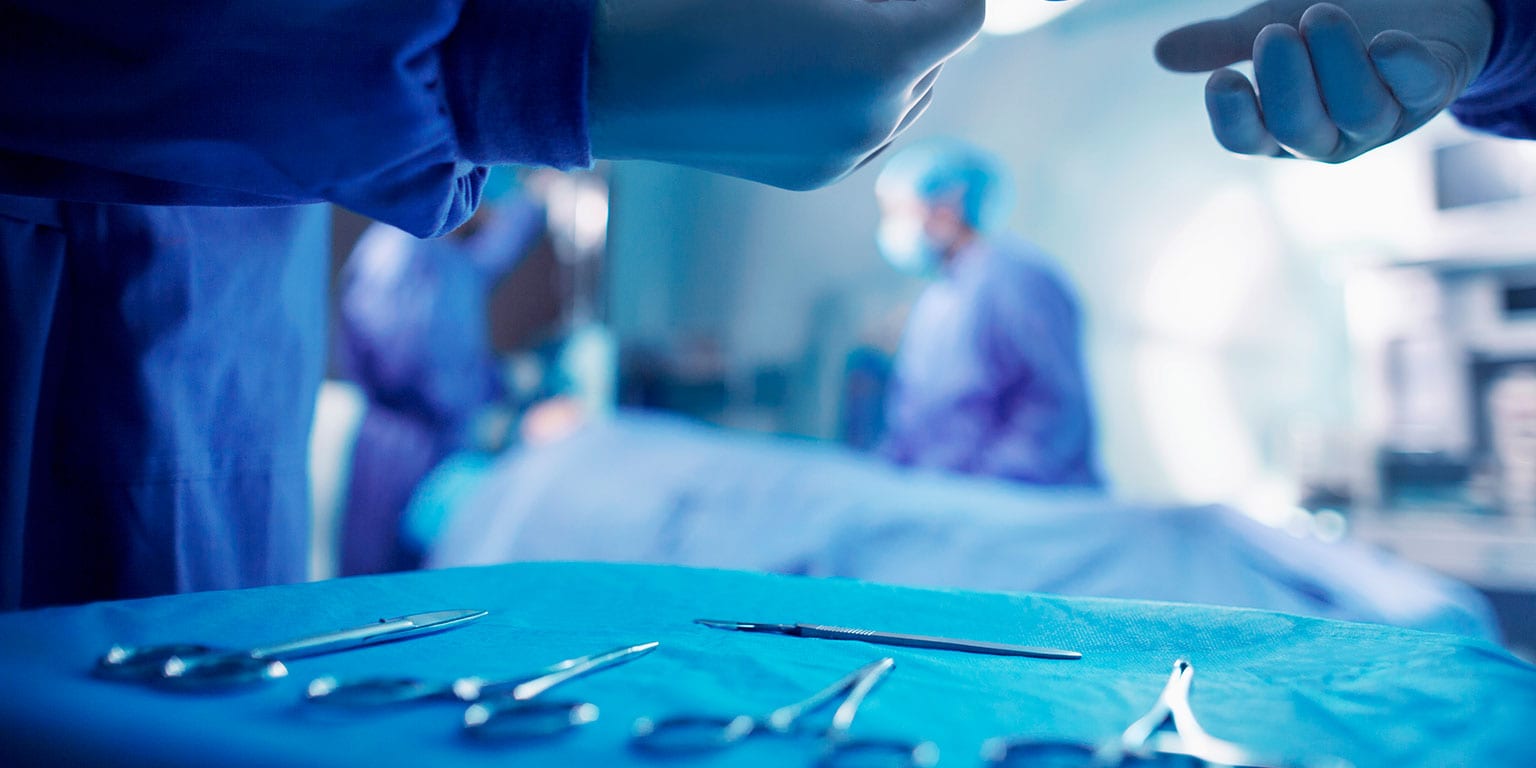 What To Expect On The Interview Day
You have the opportunity to choose the time and date of your CST interview; but note that this is on a first-come, first-serve basis. The interview covers three stations, with each lasting 10 minutes and two interviewers per station who are responsible for scoring your performance. Candidates will be given 3-minute breaks in between.
Once you arrive on the day of your scheduled interview, you will have to wait for an hour or so while they check your portfolio and documents in the Portfolio Station. This part of the interview doesn't have any set questions; everything will be based on your portfolio.
Afterwards, you will start the interview with set questions in a room where you work your way around the circuit.
In the Clinical Station, you will be given two scenarios which are generally based on post-operative and emergency scenarios. This will be separated into two parts without breaks in between. The overall timeframe for this interview is about 10 minutes.
In the first part, you will have to read the short scenarios before entering the interview room. The interviewers will ask you questions based on the scenario you were given. In the second part, the interviewers may give you a new, unprepared-for scenario followed by a series of relevant questions that you have to answer.
The second station will be the Leadership and Management Station, which will be separated into two parts as well. In the first part, you will be required to give a 3-minute presentation on a 'seen' topic. Should your presentation go beyond the 3-minute mark, the interviewers will interrupt you and proceed with the next part. You will be given 2 minutes of questioning about the topic of your presentation.
In the second part, they will give you an 'unseen' leadership and management scenario and ask you questions regarding the topic.
The best way to prepare for the leadership and management station, as well as the clinical station, is to practise conveying your messages fluently. Write down examples that you would want to use for each situation and ensure that you describe them as clearly as possible.
You can also give examples such as times when you showed or saw an example of effective or poor leadership, then smoothly transition into the reasons why you think it was good or bad and what you learned from the situation.
If you want to start preparing for your interview, get the most reliable question banks, books, and courses here at Core Surgery Interview. Feel free to get in touch with us by filling out our contact form at https://coresurgeryinterview.com/Contact-Us.php.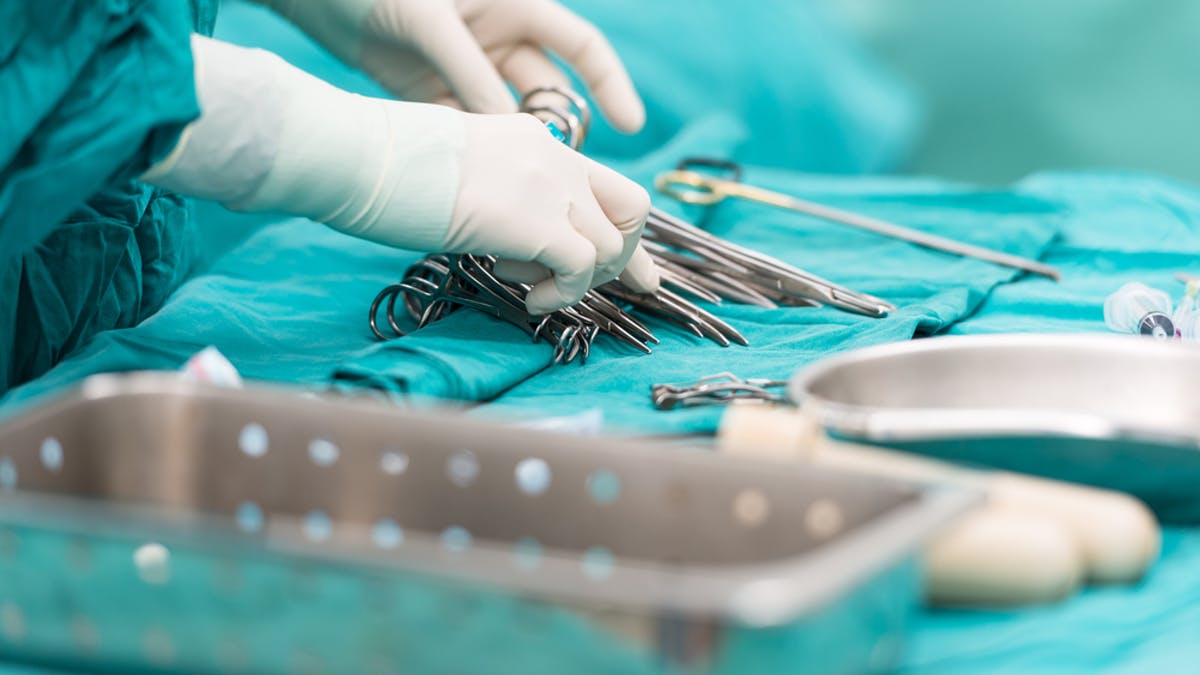 FREQUENTLY ASKED QUESTIONS
Core surgery is a generic programme that is taken by surgical trainees for two years. This is necessary for them to reach higher training or ST3. To be accepted onto the core surgical training (CST), you must undergo and pass a national selection process. If you want to increase your chances of getting selected, register on our core surgical training interview course today!

How competitive is core surgical training?
The competition among core surgical trainees is harsh. Generally, the competition ratios for core surgical training are 2.5/3:1. This means that for every two or three applicants who have chosen core surgery, only one can be accepted and designated to a Core Surgical Training post.


How long is surgical training UK?
Core surgical training may last for two years. It will allow you to train in a wide range of surgical specialities within a hospital. Over the first two years of training, trainees must pass a test to become a member of the Royal College of Surgeons (RCS). You may register on a CST online course to help your chances of being selected for the training job of your choice.


What is the career path of a surgeon?
The path to becoming a surgeon is a long process. Students generally require four years of undergrad school, four years of medical school, and three to ten years of residency and fellowship training. Even after they have graduated, they continue their education and will generally sit core surgical training interviews after foundation training before entering core surgery.


What skills do I need to be a surgeon?
To become a surgeon, you will need to have good motor skills, such as hand-eye coordination, attention to detail, and manual dexterity. These are all important when it comes to vital yet delicate tasks such as cutting out tumours, stitching wounds, severing blood vessels, and the like.


How do I get into surgical training?
If you want to become a fully-fledged surgeon, you must get involved with the RCS. You can do this by attending their skills sessions and events, as doing so will demonstrate your interest in pursuing a surgical career. You could also take a core surgery interview course to help secure your first training job in core surgery.


What is the hardest specialty to get into?
Some of the most competitive programs in surgery are:
• Dermatology
• General Surgery
• Cardiac and Thoracic Surgery
• Plastic Surgery
• Neurosurgery
• Otolaryngology
• Ophthalmology
• Orthopaedic Surgery


What is a trainee surgeon called?
They can be called core surgical training doctor (CT1 and CT2). These grades of doctor were referred to as junior surgical trainees in the past. Doctors in training are involved in a wide variety of programmes, including foundation years and training programmes either at speciality or core level.


What are the ranks of surgeons?
The members of the surgical team have different levels of experience and training; they will also have different kinds of responsibilities in the operating room.
Some conduct the operation themselves, while others assist them and help ensure the procedure is successful. Surgeons can be consultants, associate specialists, career grade, and so on.