Core Surgery Interview Questions

Online Interview Preparation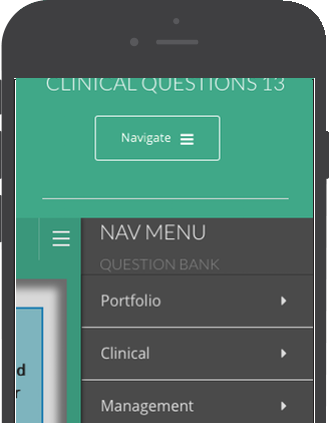 Core Surgery Interview offers online interview preparation featuring our popular core surgery interview questions bank of CST interview questions that you can use to prepare for your core surgical interview together with videos and CV analysis.
Comprehensive answers accompany every question and quick-look overview lectures cover the key aspects of each core surgery interview station. All questions are uniquely designed and selected to prepare you for Core Surgical Training Interviews. Registration also includes bespoke core surgery CV analysis, monthly core surgery cases and support right up to the core surgical training interviews.

NEW for 2023 is our MSRA question bank. This is included in the price and is worth £40 in itself offering excellent value.
Safe and Secure Registration Online via Stripe 2048-bit SSL Encryption
Core Surgery Interview Questions Online
£125 £87
Online CST Interview Questions Bank, >3000 MSRA Questions, Emailed Core Surgery Cases, Videos and Support Up To The CST Interviews
Access Up To The Core Surgery Interviews Week
The question bank was worth every penny. It is much cheaper than most courses and covered everything that came up in the interviews. The work that went into it is amazing.

Anne, Northern Deanery, UK

Thanks again for the excellent question bank. I ended up being ranked 3rd in Northern Ireland and getting my first choice job.

Robbie, Northern Ireland, UK

This is definitely the best way to prepare for core surgery interviews. I'd used another question bank when I missed out on a job last year but the explanations and topics in your's are spot on. Thanks again.

Sam, Severn Deanery, UK

Your site is soooo good! All my friends and I found it was the best way to prepare for interviews and we all got our top choice jobs

Harry, KSS Deanery, UK

I was really worried about not getting a job in Oxford but your website gave me loads of confidence and lots of the actual questions came up. My friends who used it got jobs too. Thanks again!

Charlie, Oxford Deanery, UK
★ Over 350 unique questions ★
★ Access anywhere, anytime ★
★ Navigate questions using the Dashboard ★
★ Advanced Question Tracker ★
★ Evidence-based, interactive explanations ★
★ Clinical scenarios explained ★
★ Portfolio scenarios with example answers and frameworks ★
★ Management scenarios with transcripts ★
★ >3000 MSRA Questions Included (Worth £50!) ★
Payment is safe and secure via Stripe no payment details are held online by Core Surgery Interview. Data is sent securely via 2048-bit SSL Encryption.
Purchasing access to the Core Surgery Questions Bank is for single person personal use only.
All core surgery interview questions are unique and designed for personal use only.
Copying and distributing access or the questions is strictly prohibited.
GET A CORE SURGERY JOB GUARANTEED!
We've coached the highest scoring successful candidates at Core Surgery Interviews every year for the past 5 years.

We're so confident that our question banks and courses are the best we GUARANTEE that you'll get a job.

If you don't we'll work with you until you do. You'll get access to all the preparation materials for the following year FREE of charge and we'll personally work with you to analyse what went wrong and give you the best chance of success.

All we ask is you sign-up to the question bank and complete all of the questions and videos and attend a mock interview course. This gives the full CST Interview preparation experience.
Jump Into The Largest Bank Of Core Surgical Interview Questions Available
Individual CST Interview Questions

Individual CST Interview Scenarios

% Success Rate At CST Interviews
Portable, Responsive Design, Question Tracker, Videos, Core Surgery CV Analysis and Email Cases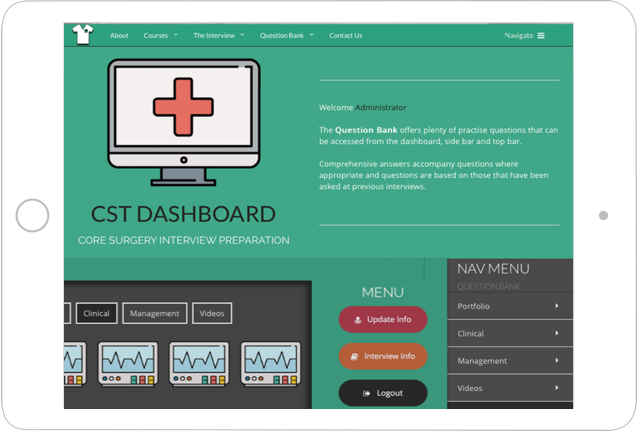 The Core Surgery Interview Questions Bank features interactive, intuitive navigation that works as well on your phone as on your home computer.

The core surgery interview questions themselves are interactive and case-based and include videos and comprehensive explanations.

Our tutors provide CST CV analysis for users together with support right up to the core surgical interviews.